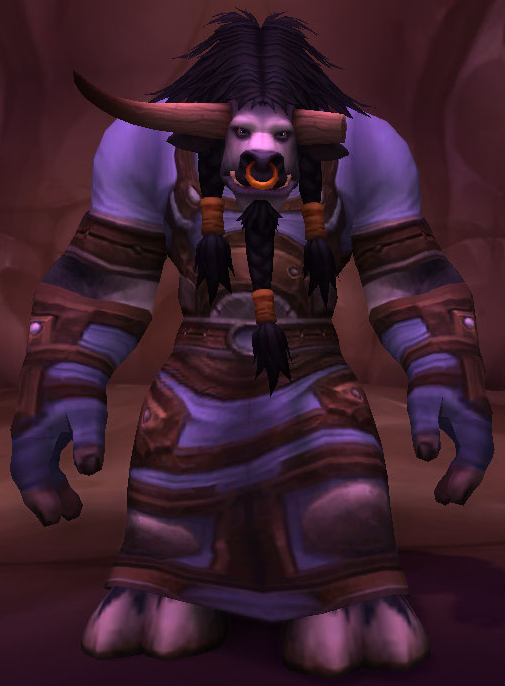 Earthmender Duarn is a tauren shaman of the Earthen Ring.
He is first found in Vashj'ir, where he initially sails in with the Horde aboard the Stygian Bounty. When you first meet Duarn he is in the Silver Tide Hollow where he is having touble getting other members of the Earthen Ring to take his work seriously. With the players help he is able to show that his theories have promise and goes to Nespirah. The ancient being, Nespirah, is being corrupted by naga, and Duarn is trying to find a way to connect with her so as for her to tell him what is wrong, and for the player to free her.
With the help of the player, he successfully creates a way to connect with Nespirah which in turn allows them to help her fight the naga and remove the corruption. The player and Erunak Stonespeaker escape from Nespirah as she destroys everything inside her body. Duarn successfully escapes and he later appears in the Twilight Highlands to fight against Iso'rath.
Abilities
Quests
Quotes
Patch changes
External links