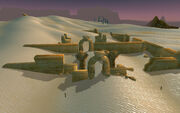 The Eastmoon Ruins[47, 67]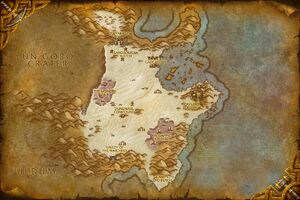 is an area of ancient troll ruins found just west of the Gaping Chasm in Tanaris. It has been taken over by the by the Dunemaul ogres and later by the Wastewanders.
During the Burning Legion's invasion, the area is under assault from the Legion. The Wastewanders, surprisingly, have been putting up a fight.
Mobs
Eastmoon Ruins digsite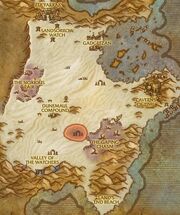 The Eastmoon Ruins is a troll archaeology dig site.
Notes
There are no quests that involve this area or these mobs.
External links