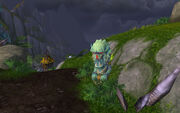 Embracing the Passions is a hozen lore idol found at [83.2, 21.2]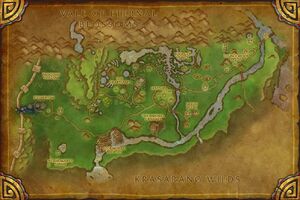 on the west side of Pang Thunderfoot's house at Pang's Stead in the northeast corner of the Valley of the Four Winds.
Interacting with the lore object is an objective of the Pandaria exploration achievement

 [Hozen in the Mist].
Embracing the Passions
While some of the more tame forest hozen have chosen to integrate with pandaren culture, they remain at their core a simple race driven by their passions. They love hunting and fishing, and often will assault anyone and everything in their hunting grounds. An unfortunate situation, since the hozen hunting grounds seldom have consistent bordering or signage. Thankfully, most hozen are often kept in check by pandaren monks.
Patch changes
External links