For API events that can be handled by the UI or addons, see Events.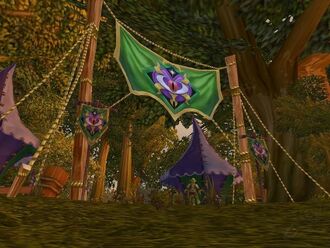 Events in Azeroth (also known as World Events, Seasonal Events or Holidays when appropriate) run the gamut from small yet ferocious free-for-all skirmishes for loot, to world-wide friendly celebrations, to ongoing military campaigns. An event of this kind is defined, with one exception, by being only available in the game at certain times and not others, ranging from several times a day, to annually, to one-time historical happenings never to be seen again. Below are some of the events, which are fun if you ever get around to them.
Types of environment changes accompanying events include:
caravans, tents, or wagons being added to an area,
decorations on buildings,
new fixed devices,
new mobs, quest givers, vendors, or other NPCs,
holiday-specific quests and quest rewards, and
holiday-themed recipes.
Ongoing events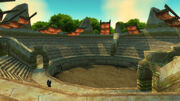 Over the course of Azeroth's troubled history, the times of celebration have fallen under the shadow of the conflicts that have shaped and scarred the world. Every day, as new challenges surface, new champions answer the call to arms, relishing the glory and the rewards of battles well fought. Below are details of some of the current disturbances warranting investigation - and participation - by the world's most adventurous heroes.
Seasonal events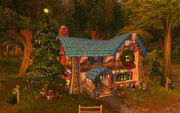 To help offset the strain and tension of constant warfare, the leaders of the Horde and the Alliance occasionally organize full-blown festivities for their people, centered around holidays and special events. What better way to celebrate the year's victories and other achievements than in the company of a few thousand of your closest allies?[2]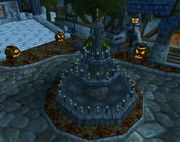 Micro-holidays
First introduced in patch 7.1.5, these new "micro-holiday" events offer brief holiday-style activities for players to take part in. Unlike the larger holidays like Hallow's End, which run for weeks, these micro-holidays usually only last a day or two, and often involve specific events taking place in the world or celebrate important moments in Azeroth's history. These micro-holidays are only meant for fun and therefore do not offer any significant rewards like permanent pets or mounts, but can still provide some variety and opportunities for hijinks, as well as breathing new life into some of the more static parts of the game world.
Unique events
A number of one-time-only World Events have occurred throughout the game's history. Most of these events have either directly resulted in changes to the game world or were pre-cursors to expansion packs. They are distinguished from removed content by the fact that they were planned to last only a short time after release (at most one major patch) rather than being removed due to either considerations for new content or gameplay concerns, updates, and other fixes. Note that simply being introduced and removed quickly (e.g. a quest added in patch 3.3.5 and removed for The Shattering) does not qualify something as a One-Time Event or part of one - it must be related to a unique period or occasion.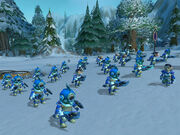 Battlefield: Barrens — Taking place in patch 5.3.0, this event transformed the Northern Barrens, introducing hundreds of new NPCs, new areas and a number of dynamic events, along with a range of rewards for participation. Focusing on the building conflict between Garrosh Hellscream and his loyal Kor'kron and the rebelling forces of Vol'jin's Darkspear Rebellion, adventurers from both the Horde and the Alliance were able to assist the rebels in their preparations for the coming war against the warchief. Players secured supplies for the rebellion by defeating Kor'kron units and their powerful commanders, escorting their faction's supply caravans through the zone and even stealing supplies from overturned Kor'kron caravans.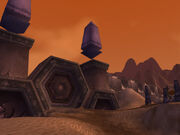 The Scourge Invasion — Originally introduced in patch 1.11.0, this world event involved an invasion of Scourge forces across the world to coincide with the release of the Naxxramas raid instance. During the invasion, several regions of Azeroth came under attack by Scourge forces. Members of the Argent Dawn organized a worldwide counter to the Scourge invasion, keeping an eye out for any necropolis sightings and passing on their information to all adventurers willing to aid them in their struggle.
Other events
References
External links
World of Warcraft Community Site

 In-Game Events page of the Official site.

World of Warcraft Europe

 In-Game Events page of the Official European site.
Events

Frequent
Weekly
Monthly
Micro
Annual
One-time
Removed