For API events that can be handled by the UI or addons, see Events.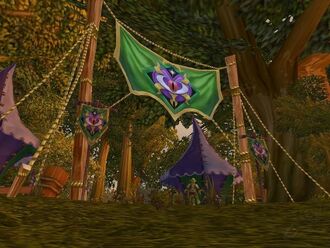 Events in Azeroth (also known as World Events, Seasonal Events or Holidays when appropriate) run the gamut from small yet ferocious free-for-all skirmishes for loot, to world-wide friendly celebrations, to ongoing military campaigns. An event of this kind is defined, with one exception, by being only available in the game at certain times and not others, ranging from several times a day, to annually, to one-time historical happenings never to be seen again. Below are some of the events, which are fun if you ever get around to them.
Types of environment changes accompanying events include:
caravans, tents, or wagons being added to an area,
decorations on buildings,
new fixed devices,
new mobs, quest givers, vendors, or other NPCs,
holiday-specific quests and quest rewards, and
holiday-themed recipes.
Ongoing events
Seasonal events
Micro-holidays
Unique events
Other events
References
External links