For those trained to draw on its power, the wellspring of magical energy is limitless.[1]
Evocation is a level 27 Arcane mage mana regeneration utility spell that allows the mage to recover mana very quickly, even in battle. It has a 3 minute cooldown, but this is reduced by 50% at level 56.
The spell is channeled over 6 seconds, during which time the mage cannot take any other action without prematurely ending the spell.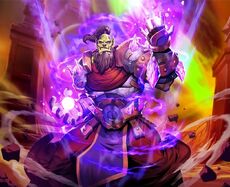 Improvements
[

Mastery: Savant

]

increases the effect of Evocation as it is based off of the Mage's mana regeneration.
Talents
[

Slipstream

]

allows Evocation to be channeled while moving.

[

Time Anomaly

]

has a chance to grant Evocation for 1 second at any time with no interruption or cooldown.
Azerite Traits
[

Brain Storm

]

increases Intellect for every second spent channeling Evocation. Bonus Intellect lasts for 30 seconds.
Notes
Haste reduces the amount of time Evocation channels. However, high levels of Haste do not seem to reduce the amount of mana regenerated by Evocation.
Evocation is unaffected by spell pushback.
Trivia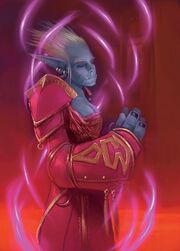 According to some sources, Evocation is one of the Schools of Arcane magic.[2]
"Evocate" is often used as a verb; to evocate is to channel the Evocation spell.
Evocation appears as a legendary Mage spell in the Ashes of Outland expansion for Hearthstone. Its flavor text reads: "You too could be the winner of the national spelling spree!"
Patch changes
See also
References
External links