Evol Fingers is a warlock trainer for the goblins at the KTC Headquarters in Kezan. He can later be found at multiple locations in the Lost Isles and finally at Bilgewater Harbor[56.6, 49.2]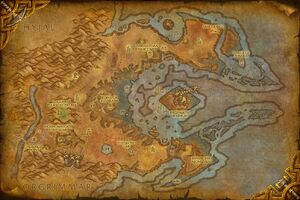 in Azshara as a trainer for the Horde. His pet is Imp Minion.
Locations
Quests
   [3] 

Immolate
Quotes
Kezan

To non-warlocks

What? <name>, you're not a warlock.
There's nothing that I can teach a <class> like you, <sir/ma'am>.
Lost Isles

To non-warlocks

I can't offer you any training, <name> but I sure could use your help against these damns monkeys!
Town-In-A-Box

A Town-In-A-Box. Nice!
Notes
Evol can be found throwing shadowbolts at Fizz Lighter, the mage trainer.
Patch changes
External links