Father Kamaros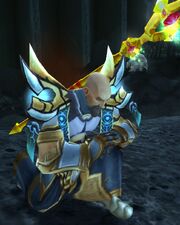 Father Kamaros is a level 80 human quest giver located at The Fleshwerks in Icecrown.
Quests
He starts the following quests:
Phase 1
Phase 2
Quote
You must tell my brothers that I live.

I have you to thank for my life. I will return to my comrades and spread word of your bravery. Fight the Scourge with all the strength you can muster, and we will be by you side.
Notes
Patch changes
External links