Feral Vermling
Use: Teaches you how to summon this companion.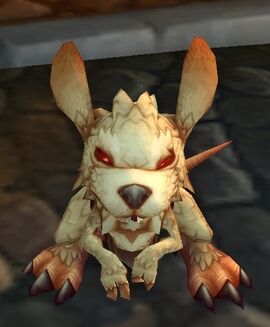 Source
The Feral Vermling is automatically placed into your pet journal upon completion of the achievement

 [Going to Need More Leashes].
Pet Journal
It keeps looking at me. I think it wants to bite me.
Battles
Humanoid: Recovers 4% of their maximum health if they dealt damage this round.
Patch changes
External links
Battle pet types
Humanoid battle pets

Dal

Feral Vermling

Lightless Tormentor

Lost Featherling

Rook

Ruffle

Spriggan Trickster

Steward Featherling

Winterleaf Spriggan