For the enchant, see  

[

Fishing

]

.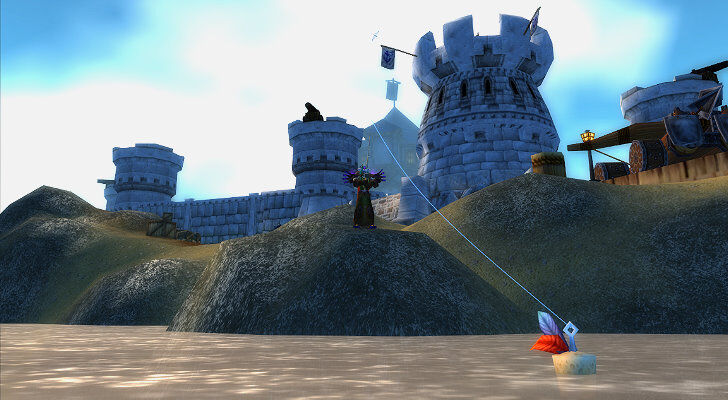 Fishing is a secondary profession which allows players to fish various objects, primarily fish, from surfaces of water, lava, and in Deepholm, liquid mercury. Most raw fish are edible directly or can be fed to Hunter Pets. Many can be cooked to improve their properties. (Raising Fishing and Cooking skills together is a good synergy.) Fish have value and can be sold to a vendor (for a pittance, at low levels, but look at
 [Goldenscale Vendorfish]) or sold in the Auction House. Deviate fish caught both within Wailing Caverns and from the oases in the Barrens can fetch a good price, for example. A few fish are used as reagents for Alchemy, these will have a steady demand. Occasionally, fishing may also yield lower-level equipment, fish-related offhand items, locked chests, gems and herbs. However, the Fishing profession is often neglected, as it provides little opportunity to improve a character's stats. On Pandaria, however, fishing is tied much more strongly together with cooking and there is even a faction devoted to fishing!
Occasionally, you might run into fishing that does not use the Fishing profession. For instance, the quest
 [6] Red Snapper - Very Tasty! has you fish with a net. These exceptions will be limited in scope; that net only catches quest fish and only from those quest pools.
Contents
iv>
From the official site
How to fish
Technical information
Training
Increasing fishing skill
Items that increase fishing skill
Maximum effective fishing skill
Items you can fish up
Quests
Tips
Best class for fishing
Trivia
Patches and hotfixes
See also
References
External links