Follow Your Nose
Follow Your Nose

Start
Houndmaster Archibald
End
Houndmaster Archibald
Level
110 - 120 (Requires 110)
Category
Stormsong Valley
Experience
16,450
Reputation
+75 Storm's Wake
Rewards
23 40
Objectives
Use Humphrey to find and slay 5 Panicked Tunnelers.
Description
You there! I could use your help!
The ground isn't safe. The quilboar have established a network of tunnels below us, allowing them to spring up to ambush people who aren't walking carefully.
Luckily for us, Humphrey here has a nose for the Briarback, and can sniff 'em out even when they're underground. Root a few of them out and let's make the farms a little safer to walk through.
There's a particularly large clump of them in the northeastern fields. Good hunting!
Rewards
You will receive:
Progress
Humphrey's a good boy, isn't he? Of course he is.
Completion
Hah! I bet ol' Humphrey gave them a good spook!
Notes
Pick up

 [110 - 120] Sic 'Em! before heading out.
While on this quest, players have access to the extra action button:
  Go Get Them! 40 yd range — Send Humphrey to go investigate the targeted area, uncovering any nearby quilboar traps.  (3 sec cooldown)
Before getting started, head just southwest to find the mouth of a cave at [51.0, 68.8]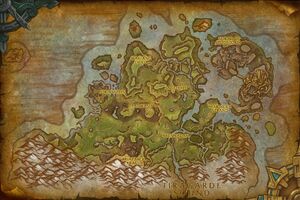 leading underneath the stables. Down at the bottom at [49.7, 68.1]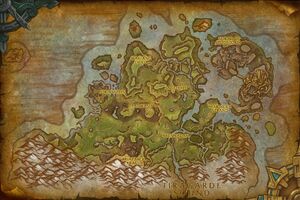 is the rare quilboar Vinespeaker Ratha.
Back on the surface, look for active dust clouds and use the extra action button to target the ground near it. Humphrey will run forward and spawn a Panicked Tunneler.
Finally, off to the southeast at [53.7, 72.2]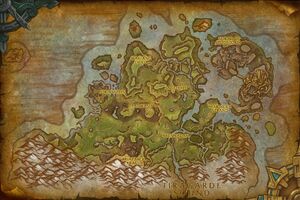 is another cave mouth. The cave system was dug out by the Briarback, but it has been taken over by lichen. Five Stormcap Warriors are guarding a Lichen-Covered Chest at [53.1, 69.1]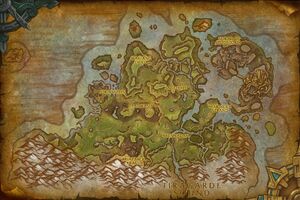 in the bottom of the cave. The chest contains a piece of Azerite armor!
Progression
Optional breadcrumb at Brennadam:

 [110 - 120] Checking Out the Collapse
 [110 - 120] 

Gadgets and Gizmos Aplenty

&  [110 - 120] 

Stop Vining!

 [110 - 120] 

Farming Stimulator
Patch changes
External links