Frog
For the critter and battle pet, see Frog (critter).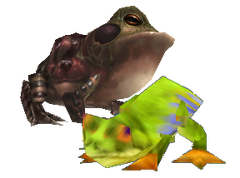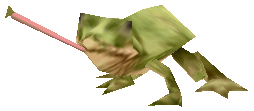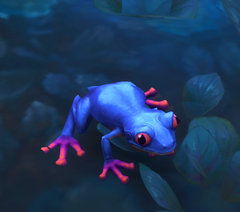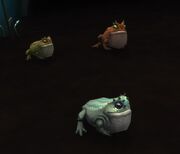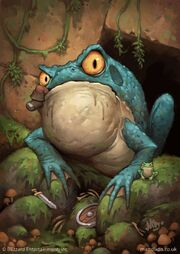 Frogs are a common amphibian species found in Azeroth, Outland, and Bonich.
Some species of frog can feast upon prey several times larger than themselves by slowly digesting the victim externally with a toxic slime.[1]
Ale frogs were thought to have been extinct until the strange brews at the Darkmoon Faire brought them out of hiding.[2] The rumors of the medicinal uses of the biletoad were believed to have been started by a particularly mischievous apothecary.[3]
Orcish children have a tradition where they sneak up on a mud jumper and whisper a secret they wish to come true. If the mud jumper doesn't jump, the wish will come true.[4]
Known
Critter
Named
Other
Warcraft III


This section concerns content related to Warcraft III: Reign of Chaos or its expansion The Frozen Throne.
Frog critters appeared in Warcraft III.
As a companion
The following frog pets can be captured in pet battles:
As a mount
Main article: Amphibian mounts
Notes
Toads use the same model as frogs.
Patch changes
References
Creature group
Beast creatures

 

Arthropod

Arachnid
Crustacean
Insect

 

Mammal

Carnivoran
Ungulate

Bovids
Camelids
Cetaceans
Proboscids
Swine

Critter creatures

Amphibian
Arachnid
Bird
Crustacean
Fish
Insect
Mammal
Reptile
Other