Get Zherin!
Objectives
Obtain the Horde's Proposal.
Description
If we're going to get those oil drilling rights, we need to know what the Horde is offering. How can we win if we don't do them one better?!
Their negotiatior, Trackmaster Zherin, is up there talking to one of their khans right now. Why don't you head up and persuade him to hand over the Horde's proposal?
You don't have to kill him... we're not savages! Just rough him up a bit.
("Trackmaster Zherin: Get the Horde's proposal from him!")
Rewards
You will receive: 55
Progress
Do you have the Horde's proposal? What are they offering for the drilling rights?
Completion
What?! How'd they get that much gold to offer?
We don't have that kind of money!
Notes
Up top, Skycaller Vrakthris can be found at [90.1, 53.0]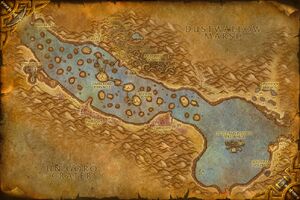 by a bonfire in the clearing offering

 [42] The Ancient Brazier. Just to the east of Vrakthris is Trackmaster Zherin, inside a tent, at [91.1, 53.7]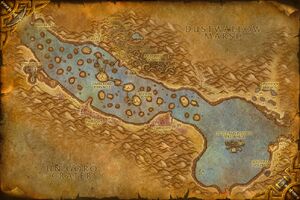 speaking with Khan Ablinh. Take him down to 1 health and...
Trackmaster Zherin is stunned. Steal the Horde's Proposal now!
Loot him and get out!
Progression
Patch changes
External links