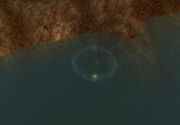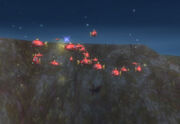 A Glacial Salmon School is a Fishing pool which primarily contains

 [Glacial Salmon]. These schools can be found in the various lakes and rivers of Grizzly Hills.
Contains
In addition there's a 65% chance of getting an additional  

[

Pygmy Suckerfish

]

with each catch.
Each school lasts for 3 to 5 catches.
Achievements
You must fish from one of these schools to complete

 Northrend Angler.
Patch changes
External links
Fishing pools

World of Warcraft
The Burning Crusade
Wrath of the Lich King
Cataclysm
Mists of Pandaria
Warlords of Draenor
Legion
Battle for Azeroth
Shadowlands

Pocked Bonefish School

Spinefin Piranha School

Removed