For the virmen in Stormstout Brewery, see Hopper (virmen).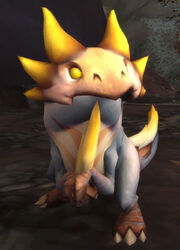 Gromits are a race of small rabbit-like beasts located in Korthia. These docile creatures gracefully hop through the ruins of Korthia, avoiding predators as they forage for food. When threatened, they lash out with whip-like tongues. [1]
Notable specimens and types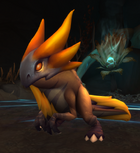 As a companion pet
Notes and trivia
This species was named 'hopper' during development before being renamed to 'gromit'.
References
Creature group
Beast creatures

 

Arthropod

Arachnid
Crustacean
Insect

 

Mammal

Carnivoran
Ungulate

Bovids
Camelids
Cetaceans
Proboscids
Swine