Hatchling of the Talon
5
Hatchling of the Talon
Gather 10 Emerald Orbs in a single session of Aviana's challenge in Sylvan Falls.
Reward:  

[

Emerald Winds

]
Hatchling of the Talon is a Legion quest achievement rewarded for successfully collecting all 10 Emerald Orbs in a single session of Aviana's challenge at Sylvan Falls.
Upon obtaining the achievement, you will receive the toy item
 [Emerald Winds] in the mailbox.
Locations
Aviana can be found at [32.2, 66.8]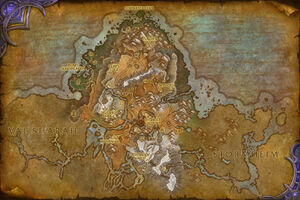 in Highmountain. The closest flight point is Sylvan Falls, which is found on the path northwest of Riverbend.
Letter
From: Skylord Omnuron
Subject: Hatchling's First Flight

The great Aviana was quite impressed with your mastery over the winds and currents of the open sky.

Accept this gift with her blessing.
Patch changes
External links