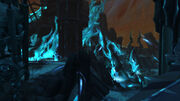 Helgarde Keep [65, 43]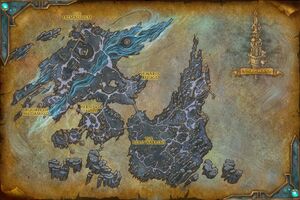 is a citadel within Desmotaeron that was inaccessible prior to patch 9.1.0.
The area is off-limits to the Maldraxxi defectors under Vyraz,[1] though multiple liches are seen throughout (likely working with Kel'Thuzad). The helhound Ylva, Guarm's mate, and their children Vargir, Girs, Frekki, Hrodvetni, and Vanargun all reside here. Every level of Helgarde Keep has prison cells along its inner walls with various prisoners, including Benedictus Voss.
The instance portal to Sanctum of Domination can be found at [70, 32]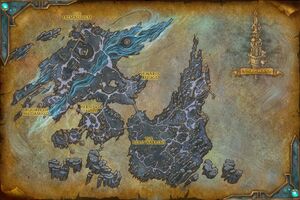 in the northern extent of the keep.
Inhabitants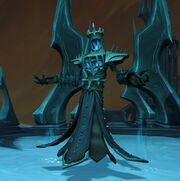 Named and notable
Generic hostile
Notes
From development and prior to patch 9.1.0, this area was labeled Penderghast.
Patch changes
Patch 9.1.0 (2021-06-29): Renamed from Penderghast and made available to players.

Patch 9.0.2 (2020-11-17): Added.

References