| | |
| --- | --- |
| | The subject of this article or section is part of WoW's Anniversary, a seasonal event that typically lasts two weeks. Once the event has run its course, this will no longer be available until next year, but there are no guarantees. |
Historian Ju'pa is a jungle troll member of the Timewalkers investigating the Timeless Isle alongside Kairoz. He is found at the Whispershade Hollow.[64.9, 50.6]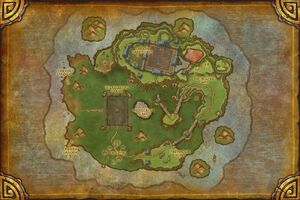 During Warcraft's Anniversary, Ju'pa could be found in the Valley of Spirits in Orgrimmar, acting as the Horde counterpart to Historian Llore.
During

 [WoW's 15th Anniversary], Ju'pa and Llore appeared in the Caverns of Time.
Locations
Quotes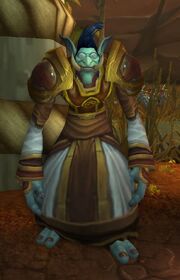 Timeless Isle
Hey, mon! I be Adjutant Historian Ju'pa. Dey not add dat to me title yet, but I be sure that be temporary.
Orgrimmar & CoT
Without history, there would be no future.
This island is equal parts fascinating and terrifying.
Vendor information
Quests
Anniversary
 [1-60 Daily] 

A Time to Reflect

 [30-60W] 

The Originals
The subject of this section has been removed from World of Warcraft.
 [60] 

Interesting Times

 [60] 

The Historians
Trivia
He is a reference to Justin Parker, a historian for Blizzard's creative development division.
Patch changes
External links
| Timeless Isle | Orgrimmar & CoT |
| --- | --- |
| | |