Objectives
Rescue Jin Warmkeg, Ya Firebough, Old Lady Fung, and Sya Zhong.
Description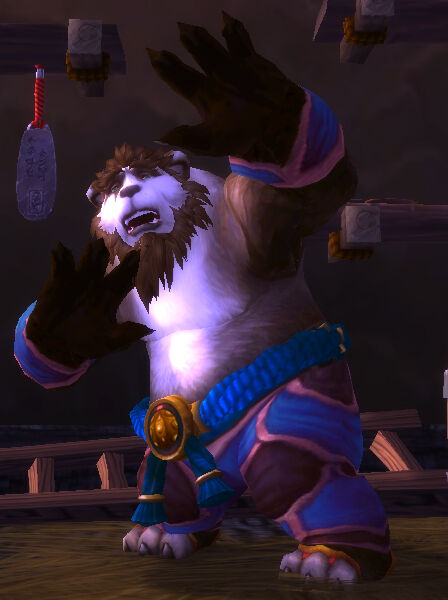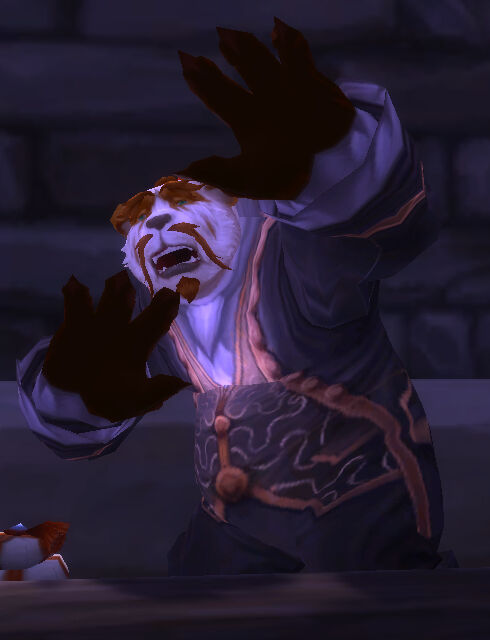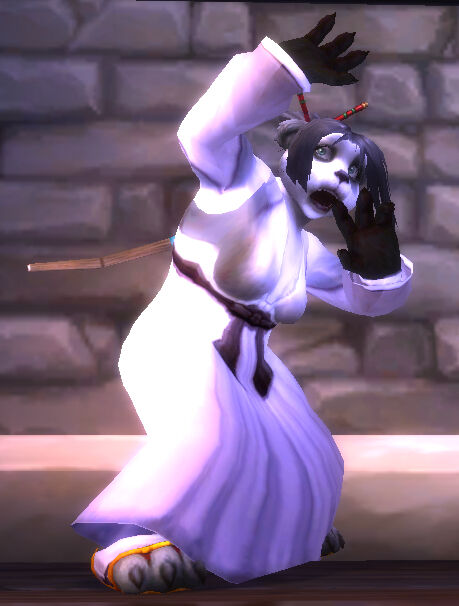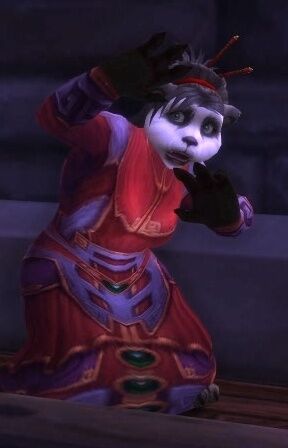 I can't believe you made it here!

I don't know how much longer I could have stayed hidden in here.

I'm sure that there are others. <Class>, we have to rescue them! Then we can go to Shado-Pan Fallback. The master there will know what to do!
Rewards
You will receive:
 [Jin Warmkeg's Brew] and 10
20
Progress
There are survivors out there? Surely there are more, <name>?
Completion
We didn't know that there were any survivors out there.
Thank you for bringing them to safety, <name>.
Gains
Notes
In a house in Firebough Nook, Sya Zhong offers the quest when doing
 [20-35] Turnabout and
 [20-35] The Defense of Shado-Pan Fallback.
On accept

Sya Zhong says: When these monsters came, the Shado-Pan got so serious... they kept saying, "Sha". What's that?
Sya Zhong joins the player.
Ya Firebough

Allow me to introduce myself - I am Ya Firebough, illustrious leader of this formerly maginificent[

sic

] hamlet.
Clearly, you are an upstanding citizen of the world.
I wonder if I could trouble you to help me out of this rather sticky situation? I'm certain that the Shado-Pan at the nearby retreat will be more than happy to recompense you for any inconvenience.
 ... That's enough. Let's go.
Ya Firebough says: <name>, was it? There'll be a few extra gold for you if you can personally guarantee my safety.
Old Lady Fung

This is no place for a bright, young <lady/man> such as yourself.
Perhaps you would like for me to escort you to safety, hmm?
 Yes... why don't you "escort" me out of here.
Old Lady Fung says: You're... working for the Shado-Pan? I can't believe it!
Jin Warmkeg
Thank the heavens... I thought the secrets of Firebough Stout would die with me. Help me out there, friend!
 Let's go out of here.
Jin Warmkeg says: I'm not leaving these behind. This is my family's legacy!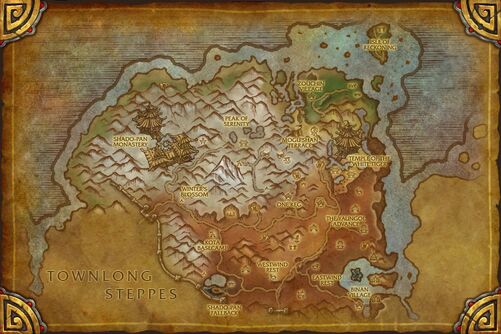 Progression
Beta version

The subject of this section did not make it out of the beta stages.
All four NPCs could start the quest.
1
Oh, thank you! There's no way I could have made it back on my own.
Come to think of it, there must be others around Firebough Nook that need to be rescued. Shall we go collect them and then head to the safety of Shado-Pan Fallback?
2
Oh thank you, thank you, thank you. If you hadn't come along...
Wait! There must be other survivors in the Nook like me!
Please, <class>, I beg you. Rescue the rest of my citizens and deliver us safely to Shado-Pan Fallback.
3
Thank the heavenly spirits for you, <class>! I don't know how much longer I could've lasted.
There are other Firebough Nook survivors, I'm sure of it. Will you help rescue them and get us to the safety of Shado-Pan Fallback?
Patch changes
External links