For the ancients, see Tree of life.
Incarnation: Tree of Life

Incarnation: Tree of Life
Level 40 Restoration druid talent
3 min cooldown
Shapeshift into the Tree of Life, increasing healing done by 15%, increasing armor by 120%, and granting protection from Polymorph effects. Functionality of Rejuvenation, Wild Growth, Regrowth, and Entangling Roots is enhanced.

Lasts 30 sec. You may shapeshift in and out of this form for its duration.

Usable by
Class
Druid
Properties
School
Physical
Cooldown
3 minutes
Other information
Level available
40
Related buff
Incarnation: Tree of Life (or often nicknamed Tree Form, Healing Form or Treant Form) is a level 40 Restoration druid talent. It allows the druid to temporarily shapeshift into the tree of life, increasing healing by 15% and armor by 120%, granting immunity to polymorph effects, and enhancing several spells. Lasts 30 seconds.
Notes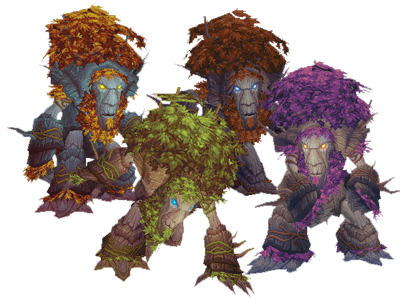 While in tree form, the druid can cast spells just as in caster form, and several spells are enhanced:
The instant cast
[Regrowth] and improvements to

[Wild Growth] and

[Rejuvenation] make it an especially potent raid healing form, but the 15% bonus to all healing makes it a good cooldown for any healing crisis.
With regard to consumables and items, Tree of Life works the same as being in humanoid form. The only exception is that you cannot mount in this form. Racial abilities work as normal in tree form.
This form has animations for dance, cheer, applaud, cry, bow, wave, and sleep emotes, however the Night Elf model cannot dance.
Trivia
Tips and tactics
The 15% healing increase makes Tree a decent cooldown for any occasion.
Tree form is especially handy for healing on the move. The ability to spam

[

Regrowth

]

while running allows trees to heal while moving.
Patch changes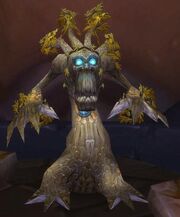 See also
External links
Baseline
Talented

[

Moonkin Form

]

(Feral, Guardian, Restoration)

[

Incarnation: Tree of Life

]

(Restoration)

Tomes of the Wilds
Alternate appearances

Moonkin Form
Travel Form
Aquatic Form
Flight Form

Lore only
Removed