Intimidation

Intimidation
1 min cooldown
Commands your pet to intimidate the target, stunning it for 5 sec.

Usable by
Class
Hunter
Properties
School
Nature
Cooldown
1 minute
Other information
Level learned
33
Related buff

Related debuff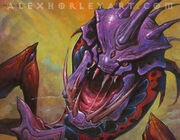 Intimidation is a level 33 Beast Mastery and Survival hunter ability.
Tips and tactics
Stuns target, especially useful in PvP. In PvE, when applied at the right time, can help a player tank regain aggro. This is especially true when an enemy switches target to the hunter, another ranged DPS, or the healer. A quick Intimidation will keep the enemy close to the tank to regain aggro.
Patch changes
See also
External links