Kil'jaeden (Tomb of Sargeras tactics)
For character biography, see Kil'jaeden.
Kil'jaeden is the last boss encounter in Tomb of Sargeras. With the Fallen Avatar dead once more, Kil'jaeden decides to retreat into the Twisting Nether, claiming that the Legion will return again and again until Azeroth is finally broken. The raid, along with Velen, Khadgar, and Illidan Stormrage, pursue him onto his flagship in the hope of ending the legion lord once and for all. Illidan takes part in one phase of the battle, while Velen and Khadgar keep demons away from the battle.
While the battle with Kil'jaeden does have a high damage requirement to beat his enrage, the fight is also extremely dependent on how well the raid can follow mechanics. Ability overlaps are common, even on Normal mode, and the raid must be ready to improvise and react to abilities quickly enough to avoid wipes. It is a 3-phase encounter with 2 intermission phases.
Background
Dungeon Journal
Since striking the bargain that chased the draenei into the stars, Kil'jaeden believed the Legion could not be stopped. Yet, none of his deceptions have prevented you from reaching this critical moment. Infuriated that Sargeras' promise of victory has never come to pass, the demon lord prepares to face you himself, for a final battle that will shape Azeroth's destiny forever.
Overview
Players engage Kil'jaeden on his command ship, engaging both him and the Shadow Reflections of their comrades' souls that he turns to his will. At 80% health, Kil'jaeden takes to the sky, launching a punishing barrage of attacks on players, after which he re-engages the players with greater power. At 40% health, Kil'jaeden wraps the platform in darkness, limiting players' vision to a short range around them, and summons several Shadowsouls. Players must find Illidan in the darkness, who grants the players his sight, and use it to defeat the Shadowsouls and dispel the darkness. Once players have escaped the darkness, Kil'jaeden arrives at Argus and unleashes his ultimate attack - Darkness of a Thousand Souls. Players must use the rifts that he opens to absorb the missiles from Darkness of a Thousand Souls to avoid being killed by them.
Damage Dealers
Interrupt Malignant Reflections' Malignant Anguish.
Avoid the effects of Darkness of a Thousand Souls by moving close enough to the rifts created by Tear Rift to be affected by Gravity Squeeze.
Move into Armageddon Rain to avoid the affects of Armageddon Blast.
Healers
Heal Hopeless Reflections to minimize the effects of Hopelessness.
Avoid the effects of Darkness of a Thousand Souls by moving close enough to the rifts created by Tear Rift to be affected by Gravity Squeeze.
Move into Armageddon Rain to avoid the affects of Armageddon Blast.
Tanks
Alternate tanks on Kil'jaeden to avoid Felclaws stacking too high.
Felclaws stacking too high.
Abilities
Stage One: The Betrayer
Intermission: Eternal Flame
Stage Two: Reflected Souls
Intermission: Deceiver's Veil
Kil'jaeden gathers the shadows around him, applying Deceiver's Veil to all players and creating several Shadowsouls. Killing the Shadowsouls pushes back the darkness, removing Deceiver's Veil from all players.
  Deceiver's Veil  — Shadows gather, restricting your ability to target or any friendly player or enemy more than 8 yards away. Additionally, players are affected by Choking Shadows.
Lord Illidan Stormrage  — Illidan will fly to the platform during Deceiver's Veil. Any players who move within 8 yards of him are granted Illidan's Sightless Gaze.
Stage Three: Darkness of A Thousand Souls
Strategy
For this fight, 2 tanks are required at minimum, but having a third tank can help immensely if the raid does not have access to many immunities. While 4 healers may seem tempting, the healing requirement for this fight isn't very high until the very last phase if all mechanics are being followed correctly. Meanwhile, the damage requirement is quite steep to avoid the boss' berserk timer. Following mechanics must always take priority over DPS however, as most of Kil'jeaden's mechanics can cause wipes by themselves if they are not dealt with, but are especially dangerous during the ability overlaps.
Throughout the fight, Kil'jeaden with periodically hit the tanks with Fel Claws. This temporary buff will cause the boss' melee attacks to cause massive fire damage and make the tank take increased damage. The debuff applied stacks up each time the boss hits you. Ideally, a tank should be able to endure a whole set of Fel Claws before the other tank taunts. This ability is very dangerous and regularly does more than a million damage a shot at the higher stacks, and tanks must use cooldowns regularly to survive it. As the claws cleave anyone in-front of the boss, the tanks should tank him facing away from the raid. Keep the boss roughly in the center of the room so it is easy for melee players to reach any corner of the room quickly.
Phase 1
During phase 1, the most impactful ability the boss casts is Armageddon. He will summon several small red circles and one very large one. If a circle is not being occupied (shown by a large flame animation) when the timer expires, a meteor will strike the ship and apply a massive physical hard-hitting DOT to all players. One meteor is typically survivable with a healing cooldown, but two or more meteors will wipe the raid. Raid members must stand in the circles to absorb the meteor impact, which applies only a small dot when absorbed. Meanwhile, the larger circle should ideally be absorbed either by a third tank or a player with an immunity, as otherwise multiple people will have to soak the larger meteor at the same time. Immunities like a mage's
[Ice Block] or a hunter's

[Aspect of the Turtle] will make soaking the large meteor simple.
The next ability he uses is Rupturing Singularity, where he summons a small purple orb to slowly descend onto the arena. Standing underneath the impact site will kill you. Standing anywhere else will send the raid a distance backwards from the impact site. The first singularity will fail squarely in the middle, so as long as the raid is close to the center, but not on it, they will not be in any danger of falling off.
Intermission 1
The first intermission phase starts at 80% health. Kil'jeaden will fly up and be protected from 99% of all damage taken, making it pointless to attack him. He will start raining abilities down on the raid in rapid succession. First, an Armageddon, then a Focused Dreadflame, another Armageddon, and a Bursting Dreadflame before coming down. Focused Dreadflame is a simple soak mechanic where one players is targeted by the boss and must have players either stacked with him or between them and the boss to soak the damage. Bursting Dreadflame causes large circles to appear around several players which will explode for some fire damage after a bit of time. Simply move away from the rest of the group to avoid the explosions. Note that since Armageddon will be coming down quickly, one should avoid taking meteors while they still have the debuff from a previous Armageddon as the damaging debuff from soaking one, while inconsequential at first, will ramp up to deadly levels if a players absorbs 2 or 3. In this phase, the order should be: Spread out, collapse in to soak the Focused Dreadflame, then stay spread out for the rest of the abilities until the phase ends.
Phase 2
This phase ramps up the difficulty by regularly having Kil'jeaden use several abilities at once, including the ones he used during the intermission phase. His one new ability is Malignant Reflections. 3 players will grow to massive size and, after 7 seconds, create an immobile add at their location. These Malignant Reflections will continuously cast a damaging raid-wide spell that increases in damage each time it is cast. Although the adds to gain a damage buff for being closer to each other, the best strategy to deal with them is simply stacking them all on-top of the boss and focusing/cleaving them down as fast as possible.
Overlaps Armageddon + Bursting Dreadflame is not a very consequential overlap, as you will want to be spread out for both abilities anyway. Rupturing Singularity + Focused Dreadflame is also not very important, because if raid members stack on-top of the targeted player, they will be knocked back as one and take the damage as normal. Armageddon + Focused Dreadflame is potentially dangerous if the player targeted needs to soak a meteor. Keep the targeted player in the center of the arena with Kil'jaeden and communicate quickly with your raid to see who is staying in the center with the targeted player and who will be soaking meteors. Armageddon + Rupturing Singularity is the most dangerous overlap as it will knock players away from the meteors they need to soak. Surviving this combination means having some players stand closer to the singularity so that when it impacts, they will not be very far off from any meteors that spawn near them. Reaching the rest of the circles after being knocked back relies entirely on your raid's use of movement speed increases to reach them in time.
Having good field awareness, keeping calm, and keeping an eye on your DBM timers to react to abilities as, or before, they come is key to surviving this phase.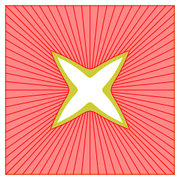 Intermission 2
Starting at 40%, Kil'jaeden will become invisible and use Deceiver's Veil to place Fog of War across the arena and summon Shadowsoul adds. The fog makes it so players cannot hit enemies and all healing is reduced by 100%. During this phase, players must spread out and try to find Illidan, making pings on the minimap to show everyone else where he is when they do. Stepping on the pool of energy Illidan is channeling will grant players the ability to fully heal and DPS for 20 seconds. However, this buff also places a hard-hitting DOT on the players, so as DPS move through the darkness, make sure your raid frames show that you are still in-range of your healers. Killing all of the Shadowsoul adds with the debuff will remove the darkness and end the phase. The adds will be standing still and channeling a spell which teleports them to a random location in the arena each time. The adds themselves do not have much health and can be stunned to stop their spellcasting and keep them in-place for a longer period of time. DPS should keep an eye on their debuff as when it expires, they must return to Illidan to refresh the debuff to continue killing adds. The same goes for healers to keep everyone alive. The true threat of this phase is that, if players are not successful in killing the Shadowsouls fast enough, the phase will last longer than necessary and bring the raid closer to Kil'jaeden's berserk timer.
Phase 3
Once the last Shadowsoul dies, the flagship arrives at Argus and phase 3 begins. Kil'jaeden will immediately begin channeling Darkness of a Thousand Souls, which will deal very high amounts of damage to everyone in the raid. The raid has no choice but to heal through the damage.
Simply keep moving away from it. In addition to his enrage, the boss also has somewhat of a soft-enrage in the form of Demonic Obelisks. These obelisks are summoned in random locations and fire beams in a straight cross shape to the north, south, east, and west after a short time. While the beams themselves are large, it is not difficult to dodge them or even to move the boss out of the way if it seems like a beam may hit melee... at first. After 3-4 obelisks spawn, it will become increasingly difficult to dodge all the beams. In addition to damage, they also knock players backwards, so be mindful that players are not too close to the edge.
Finally, Kil'jaeden will tear a rift in reality at one of the 4 corners of the arena, which will start pulling players towards it around the time the boss begins channeling Darkness of a Thousand Souls once again. One will notice that there is a circular line around the rift that indicates that if a player stands within it, they will be affected by Gravity Squeeze. This is a relatively strong DOT that lasts as long as players stand near the rift. What is important however, is that should a player be close enough to be affected by Gravity Squeeze, they will not take any damage from Darkness of a Thousand Souls as the rift will absorb the attack. Thus, players should enter range of the rift just as the boss finishes casting DoaTS to avoid the massive damage from the spell.
Should all the mechanics be followed correctly, all DPS should be alive in phase 3 and able to kill the boss before hitting his berserk timer.
Loot
Related Achievements
Quotes
Gauntlet

Prophet Velen yells: You hunted your own people, chasing us across the stars. Never again!
Kil'jaeden yells: It was you who lacked vision! Who refused to see the truth of the Legion's inevitable victory!
Prophet Velen yells: You lost faith in the Light. Together, we could have resisted Sargeras and saved our world!
Kil'jaeden yells: Did the Light save your son? Was it faith that shone in Rakeesh's eyes as they closed for the final time? Or was it hatred for the father who abandoned him?
Prophet Velen yells: GRRAAAHHHHH!
Kil'jaeden yells: And now your impotent fury has drawn your allies to their doom. Watch as my infinite army slaughters them all!
Prophet Velen yells: No! You will not divide us, Deceiver. I will fight by their side, and they by mine. Together, we will end your crusade!
Aggro
It is a simple matter to show courage against my minions. Can you face the shadows within your own souls as bravely?

This battle shall be your last!

You were fools to follow me here!
Armageddon
Death rains upon you!

Obliteration beckons!
Shadow Reflection
Face your destiny!

I sense the corruption inside you.

Confront your own darkness!

You cannot resist your own nature.

Give in to your fears! Your desires!
Rupturing Singularity
Who will save you now?

Fall before your master!
Intermission: Eternal Flame

Still you resist! Then let me repay your arrogance!
Bursting Dreadflame
A vessel for my fury!

Consume them all!

You will all burn!
Focused Dreadflame

Who will share your fate?
Intermission: Deceiver's Veil

What is this? Even when your own doubts and fears are made manifest, you will not yield?
Deceiver's Veil

Fall into darkness!
Finding Illidan

Lord Illidan Stormrage says: Find me, champions, and I will grant you sight!
Phase 3

Kil'jaeden yells: Somehow you survived! No matter. Look upon our wonders, you mortals, and despair! Behold the world that shall be your tomb!
Prophet Velen yells: Argus! My beloved homeworld... what have they done to you?
Tear Rift
Your reality is sundered!

Give in! Let it take you!
Darkness of a Thousand Souls
Feel the chaos consume you!

Limitless destruction is at mine command!

Your souls will soon know oblivion!
Spells (Mythic)
I will feed upon your ashes!

The fel fuels me!
Killing a player
An inevitable fate!

Fall, hero!
Wipe
Insolent mortals. Your fate was sealed the moment you stepped into the Nether!

A meaningless struggle! Azeroth shall fall to the Burning Legion!
Unused quotes
Archmage Khadgar: I'll get you to those ships, heroes! Take them out before the Deceiver grows stronger!
Kil'jaeden: Ixallon! Come forth and break them!
Kil'jaeden: Eredar! Show Velen's mongrels the folly of resisting us!
Kil'jaeden: Felborne! Show them the gravity of their defiance!
Kil'jaeden: Incinerate these weaklings, warlocks!
Kil'jaeden: Turn your gaze upon them, Felsworn!
Kil'jaeden: Your defiance is futile. My strength comes from a infinite army!
Kil'jaeden: Your lives are petty and insignificant. We are eternal!
Kil'jaeden: Velen's defiance so long ago pave the way for your downfall!
Kil'jaeden: Every world that resisted us has fallen!
Kil'jaeden: Your fate will be no different than all the rest!
Kil'jaeden: Give up! There is still time to join us and serve the master!
Kil'jaeden: Burn! Burn and die!
Kil'jaeden: Smolder! Suffer!
Kil'jaeden: Chaos will consume you!
Kil'jaeden: Let the shadows win!
Prophet Velen: Kil'jaeden will draw power from those vessels!
Prophet Velen: It is not your time.
Prophet Velen: Do not lose faith.
Prophet Velen: Be wary, champions. Behold a vision of what is to come!
Closing cinematic
Defeated, Kil'jaeden falls to his knees on the deck of his command ship.
Kil'jaeden:

Our fates are now one. Argus will be your tomb.

The command ship begins to descend towards Argus' surface.
Archmage Khadgar:

At least we will have died fighting.

Illidan Stormrage:

Our war isn't over yet.

Illidan holds up the  

[

Sargerite Keystone

]

.
Illidan Stormrage:

Not while we hold the key to all worlds.

Illidan charges the Keystone and sends it floating into the Nether. The Keystone sparks and warps the space around it before exploding, tearing a hole in reality and creating an immense rift that grants a view of Azeroth.
Illidan Stormrage:

Khadgar! Take us home!

As Khadgar channels his spell, Velen approaches Kil'jaeden, his former friend.
Kil'jaeden:

I... was always.. envious of you. Your gift. Your faith. Your vision. I never believed... that Sargeras could be stopped. Perhaps... you will prove me wrong.

Archmage Khadgar:

Everyone! Get ready!

Silently, Velen puts a hand on Kil'jaeden's forehead, before Khadgar's spell takes him back to Azeroth. The fel scars on Kil'jaeden's face spread and finally ignite, destroying him and his ship in a burst of light. Meanwhile, Khadgar and his party arrive in Azsuna.
Archmage Khadgar:

Is everyone alright?

An ominous rumble of what appears to be thunder catches Velen's and Illidan's attention. Khadgar follows their gaze, his expression turning to complete horror. The rift created by the Keystone remains, leaving an immense gateway between Azeroth and Argus. Khadgar turns towards Illidan.
Archmage Khadgar:

What have you done?!

Illidan Stormrage:

Sometimes the hand of fate... must be forced.
Aftermath
Prophet Velen
I always knew I would see Argus again. Our homecoming appeared time and again in my visions.
But I never imagined this.
There can be no doubt that the fates of my world and yours are intertwined. Can Argus be saved, or must it be sacrificed to stop Sargeras? My visions are clouded, uncertain.
It seems we must forge our own destiny. Light save us all, <name>.
Archmage Khadgar
The Sargerite Keystone tore through the fabric of reality. Now the homeworld of the Legion looms before us, its armies poised to strike.
Turalyon is out there somewhere. Alleria too, I hope. If we can find my old friends, perhaps the Army of the Light can help us end this war.
Illidan Stormrage
Argus. Throne of the Burning Legion. Its infernal machines provide Sargeras with an infinite army.
Time to deprive the Dark Titan of his prize.
Our course is clear. We must take the fight to Argus and bring the Legion to its knees.
Maiev Shadowsong (on the Broken Shore)
One of the Legion's masters has fallen at last, yet this war is far from over.
Was this the true plan of Sargeras all along? His ultimate endgame? Or perhaps this is another's doing. Someone who has betrayed this world before.
<Maiev narrows her eyes as she looks toward the sky.>
I will be watching... and ready.
Trivia
New tech from Vault of the Wardens was used for the Deceiver's Veil phase, called Fog of War internally. The players have limited vision so they have to use the help of their allies to make their way through that phase.[1]
Videos
Patches and hotfixes
Hotfix (2017-09-12): "

Reduced the health of Kil'jaeden, Erupting Reflection, and Shadowsoul by 5% on all difficulties.
The maximum distance from the center of the platform that Armageddon can spawn has been reduced on all difficulties.
The radius of the explosion from Bursting Dreadflame has been reduced on all difficulties.
Chaotic Eruption damage and knockup has been reduced on Mythic difficulty."


Hotfix (2017-09-01): "

Now once again displays the correct visual effects.

"

Patch 7.2.0 (2017-03-28): Added.

References
External links
Raid final bosses

Bosses in grey were redesigned in a later expansion or removed from the game.