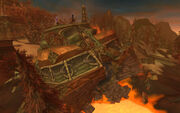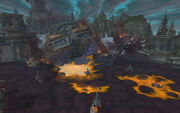 Kolramas is a fallen necropolis located south of the Altar of Har'koa in Zul'Drak.[60.6, 78.8]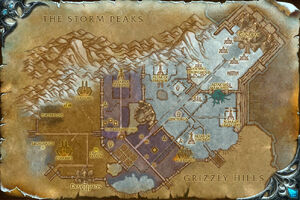 The Drakkari brought down Kolramas, but not all of the Scourge within died. Now the Hath'ar undead nerubians are coming out and Hath'ar Necromagi are raising fallen Argent Crusade soldiers.[1] Malas the Corrupter leads the Scourge forces here.
The area in which Kolramas lies was probably part of Drak'Sotra, but now it's a tainted area filled with blight.
Notes
Kolramas had a huge shipment of saronite. This is also one of the places where the player first encounters the substance. The quests in Dragonblight deal with it, but it is during
 [20-30] Pure Evil where its potential is revealed.
Kolramas Digsite
Kolramas is a nerubian archaeology dig site.
References
^  [20-30] 

Death to the Necromagi
External links