Kruul's world
This article's name is unofficial.

Please note that while the content is valid, this article's name is not official.
This is because no official name is available for the subject of this article. We use a descriptive name instead.
This article should not be moved unless discussed first - Remember to follow the naming policy.
This is one of multiple locations named Twisting Nether in-game.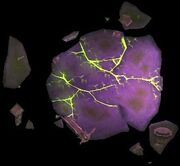 A Twisting Nether location where War Councilor Victoria sends champions to defeat Highlord Kruul in the

 [110] The Highlord's Return.
Scenario: Kruul's Intentions
Stage 1 – The Highlord's Return

You must destroy Kruul permanently in the Twisting Nether before he overruns your forces at the Broken Shore!

Stage 2 – Twisting the Nether

Inquisitor Variss stands in the way of Kruul. Destroy him!

Final Stage – Goodbye Kruul World

Kruul has landed, now is your chance! Defeat him once and for all!
NPCs

Please add any available information to this section.

Named
Unnamed
Trivia
Patch changes
External links