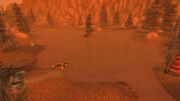 For the human, see Mereldar.
Lake Mereldar is a large lake located south of Corin's Crossing in the Eastern Plaguelands. [58, 71]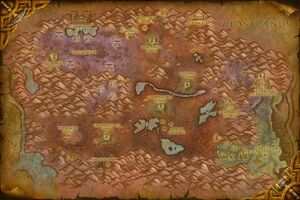 The polluted body of water is infested by corrupted water elementals.
There are ruins of a old house nearby and a shack and ferry that belonged to the farm.
External links