Lazy Peon
Not to be confused with Lazy Peon (Nagrand) or Lazy Peon (Arathi Highlands).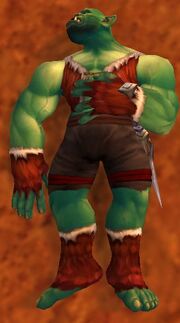 Lazy Peons are orcs found in the Valley of Trials in Durotar.
Objective of
Patch changes
Patch 1.5.0 (2005-06-07): The Lazy Peons in The Valley of Trials now make a wood chopping sound when they are hacking at the trees.

External links