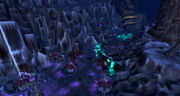 Lorthuna's Gate[59, 41]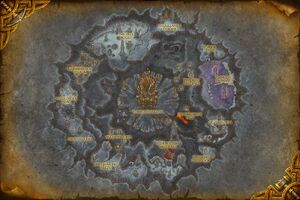 is a Twilight's Hammer camp located northeast of the Temple of Earth on the lowest shelf of Deepholm. Dragul Giantbutcher leads the Twilight forces at this camp, where they have been mining the nearby jade crystals from the area.
Twilight Pyremaws are seen flying above, along with the Alliance gunship Llane's Oath, which can be seen even farther above.
Patch changes
External links
Lorthuna's Gate
Silvermarsh