Made for War
Made for War




Pyrestar Demolisher

Start
Warmage Yurias [63.5, 73.6]
End
Warmage Yurias [63.5, 73.6]
Level
90 (Requires 90)
Type
Daily PvP
Category
Isle of Thunder
Experience
236000
Reputation
+150 Kirin Tor Offensive
Rewards
19 84 50 2 75
Objectives
Kill the Pyrestar Demolisher.
Description
Some things are built with multiple purposes in mind. Some things are built with the sole purpose of destruction.
A massive construct called the Pyrestar Demolisher sits guarding Dawnseeker Promontory. Its purpose is solely to destroy. It must be dismantled.
Rewards
You will receive: 19

84
50

2

75

Progress
What of the Pyrestar Demolisher?
Completion
Excellent work, <race>. The problem with constructs is they can always be rebuilt.
I imagine it will not take the Sunreavers long to build a new death machine.
Gains
Notes
At [34.9, 38.1]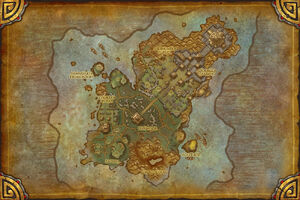 on the bridge between the mainland and the Dawnseeker Promontory island is the Pyrestar Demolisher. A level-90 arcane golem with 2.7 million health, see its article for abilities and tactics to defeat it.
Progression
Stage 2: Assaulting the Zandalari fortifications

Three hubs including Stage 1 areas (11 quests) plus one Stage 1 boss quest

Diremoor
Stage 5: The Final Gate
All quests listed in Stage 4, then one of:
Patch changes
External links