Maldraxxus storyline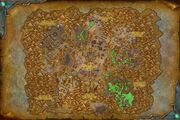 The Maldraxxus storyline comprises the seven level-up chapters of the Maldraxxus campaign, tracked in the achievement

[Blade of the Primus].
Campaign
Champion of Pain
House of the Chosen
Houses
After The Seat of the Primus, Draka offers three independent quest chains:
Matron of Spies
House of Constructs
House of Plagues
Ritual for the Damned
The Empty Throne
The Shadowlands campaign continues in Ardenweald with

 [55] Journey to Ardenweald.
Side quests
...
Necrolords campaign
Should players choose to join the Necrolord Covenant at level 60, they will begin the

[Necrolords Campaign].