Master Wood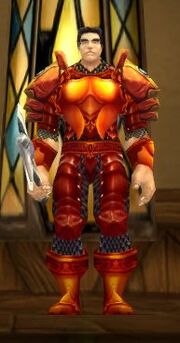 Master Wood is a human located outside Stormwind City's Command Center.
Notes
Tip: Try the following emotes on him:
/rude

/wave

/bow

/salute

/flex
Quotes
Don't make me go medieval on you.

Keep it up <name>, and I'll beat some manners into you.

You're pushing it <name>.
Patch changes
Patch 4.0.3a (2010-11-23): Moved outside the Command Center.

External links