Mister Pinch
Mister Pinch is a level 5 battle pet found next to its tamer Analynn in Ashenvale.[20.2, 29.5]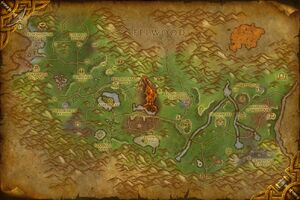 . It uses a unique model not seen used by any other pet, and sadly since it is an already tamed pet it cannot be caught.
Battles

4 Round Ability
Fills the area with a healing mist, causing your front pet to restore 5 health every round. Persists through pet swaps.


Reduces damage from each attack against you.

Lasts 5 rounds.


Snaps at the enemy, dealing Beast damage.
Patch changes
External links