Not to be confused with Misty Shores.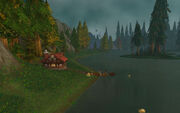 Misty Shore[38, 21]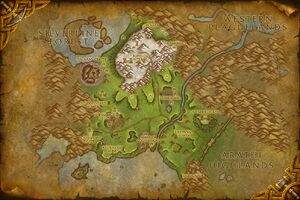 is a stretch of waterline along Lordamere Lake, running from Dandred's Fold to Dalaran Crater in the Hillsbrad Foothills. Aside from its rather large population of turtles, the shore once housed a pair of Scarlet Crusade-affiliated humans, who zealously attacked those who passed too close.
It is possible to view the Dawning Isles from the Misty Shore, with the eerie Fenris Keep in the distance.
During the Fourth War, Horde forces created a distraction along the Misty Shore to lure the Bloodfang Pack out of their position on Fenris Isle.[1]
References
External links