Mograine's Might
The subject of this article was removed from World of Warcraft in patch 5.0.4 but is present in World of Warcraft: Classic.

The subject of this article does not exist on the retail realms anymore.
The categories should reflect this, and should not include retail realm categories.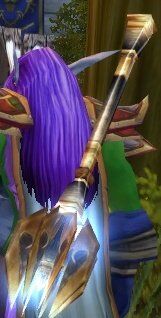 Mograine's Might is a powerful two-handed mace. It was an excellent choice of weapon for any class that could wield it.
Source
This item dropped from Scarlet Commander Mograine in the Cathedral wing of the Scarlet Monastery.
Trivia
This mace looks similar to the one wielded by Sauron in the prologue of The Lord of the Rings: The Fellowship of the Ring.
Patch changes
See also
External links