The subject of this article was removed in patch 4.0.3a but remains in World of Warcraft: Classic.

This includes items and quests that can no longer be obtained or are now deprecated.
The categories should reflect this, and should not include retail realm categories.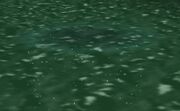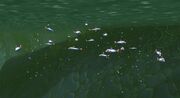 Muddy Churning Water is a fishing pool commonly found in the water of Zul'Gurub.
Within these pools, there is high rate of capture of

 [Zulian Mudskunk], which are used along with

 [Mudskunk Lure] to fish up Gahz'ranka.
Patch changes
External links
Fishing pools

World of Warcraft
The Burning Crusade
Wrath of the Lich King
Cataclysm
Mists of Pandaria
Warlords of Draenor
Legion
Battle for Azeroth
Shadowlands

Pocked Bonefish School

Spinefin Piranha School

Removed