This article's name is unofficial.

Please note that while the content is valid, this article's name is not official.
This is because no official name is available for the subject of this article. We use a descriptive name instead.
This article should not be moved unless discussed first - Remember to follow the naming policy.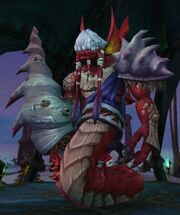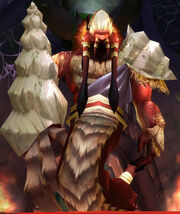 Naga lords are male naga warriors with shells and other sea creatures fused to their bodies. They have no visible eyes, and a large hermit crab for a hand.
Known
Named
Unnamed
Name
The name "naga lord" is taken from the game files as no other name is known.
Gallery
Patch changes