Objectives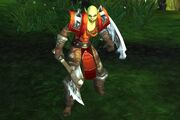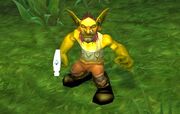 Kill 6 Garrosh'ar Grunts and 6 Garrosh'ar Gear-Greasers.
Description
Quickly and quietly; that's how SI:7 prefers to operate. That was the plan, at least.
Rell Nightwind is already inside Garrosh'ar Point looking for signs of Anduin and Taylor, but it's getting hot in there and he needs support.
Fight yer way through these dogs and find Rell!
Rewards
Progress
This place is crawling with Horde soldiers - we can't advance on their leader with so many at our backs.
Completion
Great work! If you ever decide to give up your life of adventure, the SI: 7 could use more talent like you...
Gains
Notes
Pick up

 [10-35] Welcome Wagons before heading out.
Orcish grunts and goblin gear-greasers are all over the area.
Progression
Patch changes
External links