For the mission, see  

Overwatch

. For the warrior talent, see

[

Overwatch

]

.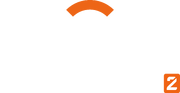 Overwatch is a team-based shooter where heroes do battle in a world of conflict. It features a wide array of unique heroes, ranging from a time-jumping adventurer, to an armored, rocket-hammer-wielding warrior, to a transcendent robot monk. Every hero plays differently, and mastering their abilities is the key to unlocking their potential. No two heroes are the same.
References in World of Warcraft
References in Overwatch
Gallery
External links
Main

Teams

Products

Games

Applications

Mobile apps

Blogs

Web series

Other