The subject of this article was removed from World of Warcraft in patch 7.2.5.

This includes items and quests that can no longer be obtained or are now deprecated.
The in-game information in this article is kept purely for historical purposes.
"Leave nothing to chance."
—The Assassin's Creed, Chapter 1[1]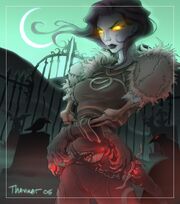 Premeditation is a level 90 Subtlety rogue talent.
Patch changes
Old: Adds 2 combo points to the target for 18 seconds.

Old: 1 second cast time, 5-yard range.

Patch 1.6.0 (2005-07-12): Fixed a bug where the combo points gained using the ability were not properly removed after the duration expired. Also increased range and duration.

See also
References
External links