Completion
It is good to know the people of this land still pay homage to the olden races.  I bid you well, <name>, and offer you this token...
Rewards
Location and other information
Elder Primestone, a Dwarf male, is located in The Crystal Vale in northwestern Silithus, at [30.8, 13.3]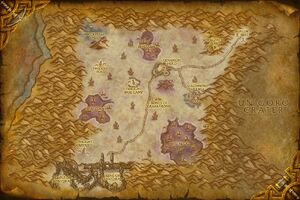 . This Elder, like all of the others, is illuminated by a shaft of light from the sky. This Elder does not give the location of other Elders.
Patch changes
External links