Quartermaster Apone is a human general goods vendor located at the Alliance camp near the Dark Portal in Blasted Lands.

This section concerns content related to Warlords of Draenor.
It's unknown if he survived the Iron Horde's invasion into Azeroth, as he does not appear during the post-invasion phase of Blasted Lands. To find him on a character above level 90, ask Zidormi[48.2, 7.2]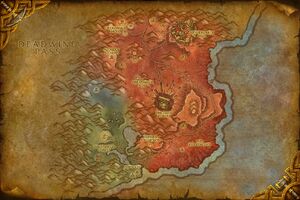 about Blasted Lands before the invasion.
Vendor information

This vendor offers a repair service.
Notes
Patch changes
External links