Objectives
Find Raimond Mildenhall.
Description
The map we found earlier had some red markings, near the flower field.
Do you think you could go up there and look for dad?
I'm going to stay here and check out the rest of this stuff.
I'd go with you... but, I'm sort of allergic to bees.
Oh, and take his boot. Just in case!
Rewards
You will receive:
Progress
It is about time someone came looking for me!
Completion
Ahh, hah! Ancel sent you to find me, huh?
Hey, you found my boots too!? Marvelous!
Notes
Head back outside, then follow the road east to Rosaline's Apiary.
Right in the middle of the road is the other Honey Soaked Boot. Keep following the road to find Discarded Pages (of

 [Journal Pages]).
First at [72.4, 68.6]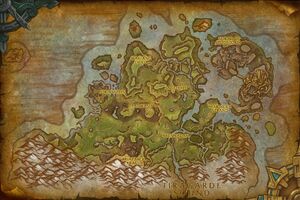 :
Raimond Mildenhall says: Entry One: The honey has come to life, but is replicating at a rate beyond my wildest dreams. I must run more tests!
Second at [72.3, 70.6]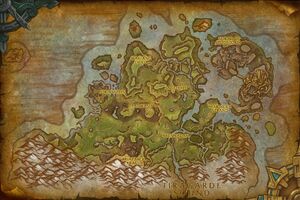 :
Raimond Mildenhall says: Entry Two: The animated mead has begun to exhibit signs of aggression. Perhaps I've made a slight miscalculation.
Third at [73.4, 72.3]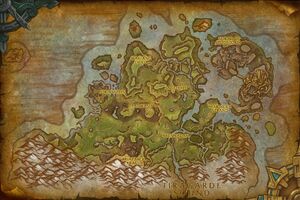 :
Raimond Mildenhall says: Entry Three: I've nearly done it! The bees are growing and productivity is increasing exponentially. I must keep a closer eye on the queen, however.
Enter the cave just to the east to find Raimond.
Progression
Optional breadcrumb at Seafarer's Rest:

 [110 - 120] Make it Mildenhall
Patch changes
External links