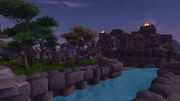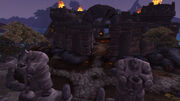 The Ring of Conquest is a sub-zone in western Ashran,[35, 50]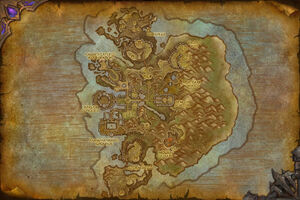 on alternate Draenor.
A heavily controlled area filled with toughened elite ogres, the Ring of Conquest is intended to offer a stiffer challenge than the other secondary areas. The denizens of the area are substantial elites, hardened brawlers and stone-based elementalists. The area appears to be controlled by the Ashmaul.
Not for the faint hearted, the area is preceded by a signpost placed by Harrison Jones, which states "This area has been flagged as too dangerous for casual explorers. Proceed with extreme caution."
Event
Orb of Power! is the event that takes place in the Ring of Conquest.
Inhabitants

Please add any available information to this section.

Rares
Trivia
During the expansion's beta, this area was known as "The Arena".
Patch changes