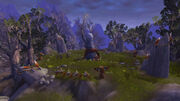 Ring of the Elements is a subzone of the Twilight Highlands, located at [43, 10]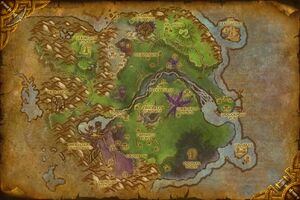 . The Earthen Ring is using this location as a base in their war against Iso'rath, the attacking faceless ones (which are being fended off by the shamans' earth and fire elementals), and the nearby Twilight's Hammer members.
Notable NPCs
Notes
In the beta, the subzone was known as Circle of Elements.
Patch changes
External links