Not to be confused with Fleet Admiral Tethys or Tethyr.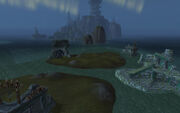 The Ruins of Tethys lie upon a small set of islands in the Grizzly Hills to the southwest of Bloodmoon Isle.[80.3, 35.5]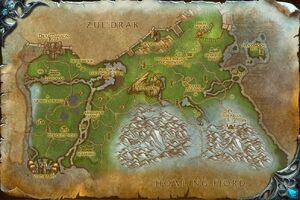 Geography
These ruins are spread over five small islands. They can be reached by the Path of Iron in two ways, either by heading east from the Westfall Brigade Encampment

(Alliance) or due east from Camp Oneqwah

(Horde).
Notable characters
External links