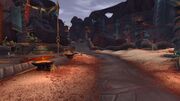 The Sacred Sands is a partially sand-covered area that extends west from the central plaza of Skycallers' Spire in northern Vol'dun.[50.5, 26]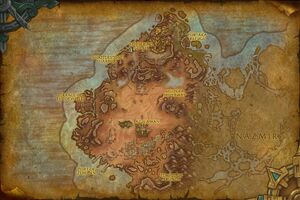 It appears to primarily be a haunt for the Faithless' scrollkeepers, and is also where the Faithless hoard several ancient artifacts of Sethraliss.[1]
 [Tales of de Loa: Sethraliss] is lying next to an altar in the northernmost corner of the Sacred Sands, guarded by a scrollkeeper and spireguard.
Inhabitants
A handful of Sethrak Cannons manned by Faithless Spireguards is stationed on the cliff edge at the western edge of the Sacred Sands.
References
^  [30-50] 

Relics of Sethraliss