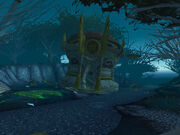 The Sanctum of the Moon is an arcane sanctum located just to the west of Tranquillien.[33, 35]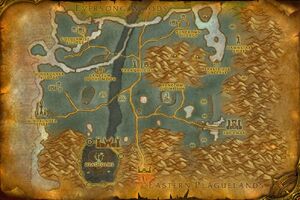 It has been overrun with arcane elementals and mana wyrms and has been partially destroyed.
According to Alleria Windrunner, this was once a testament of the mastery of the arcane. Magister Umbric left his notes about Void experiments here, which were later found by Alleria.[1]
References
^  [45-60] 

The Ghostlands
External links