The subject of this article was removed from World of Warcraft in patch 4.0.3a but is present in World of Warcraft: Classic.

The subject of this article does not exist on the retail realms anymore.
The categories should reflect this, and should not include retail realm categories.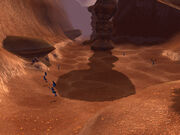 The Screeching Canyon was a canyon in the southern parts of Thousand Needles[28, 48]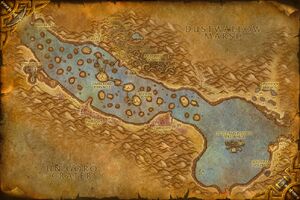 infested by aggressive Screeching harpies. The Roguefeather Den was located in the back of it.
Patch changes
External links