The Seat of the Chosen[78, 49]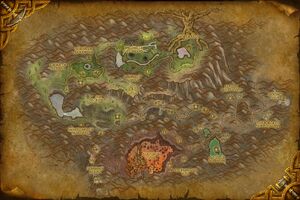 is a Twilight's Hammer ogre mound within the Darkwhisper Gorge of Mount Hyjal. There appears to be a major friction between the ogres and non-ogre members of the cult. High Cultist Azennios is meeting with the leader of the ogres, Karr'gonn, to ease the conflict.
Gromm'ko has a pet raptor named Butcher that has killed three of Instructor Devoran's core hound pups. Devoran wants payback.
NPCs
Patch changes
External links