Secrets of the Flame

Start
Cenarius [71.9, 74.1]
End
Cenarius [71.9, 74.1]
Level
30-35
Category
Mount Hyjal
Experience
27700
Reputation
+250 Guardians of Hyjal
Rewards
7 80
Previous
 [30-35] 

Slash and Burn

Next
 [30-35] 

The Gatekeeper
Objectives
Obtain the Ascendant's Codex, the Burning Litanies and the Tome of Flame at the Ascendant's Circle in Hyjal.
Description
If we are to banish Ragnaros back into the Firelands, we will need to gain access to Sulfuron Spire.
Only the most trusted members of the Twilight's Hammer will have been entrusted with such valuable information.
Go search the Ascendants' Circle for any written tomes you might find. Foul as they are, we cannot waste the opportunity to learn about our enemy's weaknesses.
Rewards
Progress
Did you succeed in your task, <name>?
Completion
These foul books should not be allowed to exist. Yet the information inside them is of vital importance.
Notes
Pick up
 [30-35] Might of the Firelord before heading out. Take a left out of the gates and turn south before reaching Sulfuron Spire to get to the Ascendant's Circle. Also, look for the

 [Pure Twilight Egg] at [59.1, 83.9]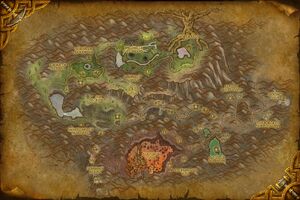 on a cart near the southern end. It begins
 [30-35] The Twilight Egg
Progression
Patch changes
External links