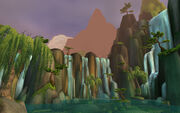 Serenity Falls[23, 31]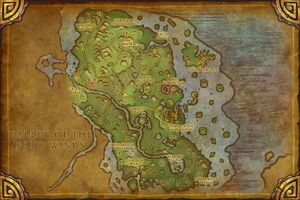 is a collection of waterfalls fed by Lake Kittitata in the Jade Forest and Inkgill Mere of Kun-Lai Summit. Water Sprites and Enraged Treants can be found on the nearby land, as well as Lurching Blossoms.
Notes
Occasionally, the sprites can be seen channeling healing magic into the cut tree trunks.
Patch changes
External links